Catholic Web Hosting – where faith meets technology
Drummer Boy Hosting strives to be the best and most reliable web hosting organization. Our goal is to facilitate the work of the Church on the internet. We achieve this by providing you the exact tools you will need to help spread God's word via this amazingly useful medium. Let us be your trusted source for Catholic Web Hosting.
Personal
Unlimited Diskspace
Unlimited Bandwidth
Host 1 Domain
5 email accounts
view all features
Professional
Unlimited Diskspace
Unlimited Bandwidth
Host 10 Domains
10 email accounts
view all features
Business
Unlimited Diskspace
Unlimited Bandwidth
Host 20 Domains
20 email accounts
view all features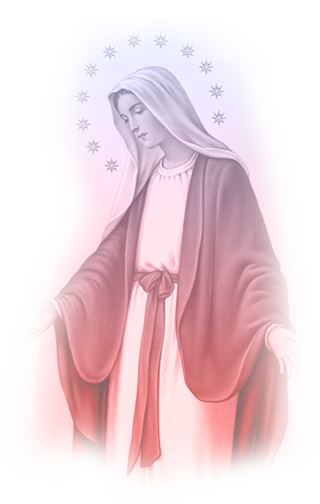 Why choose Catholic Web Hosting? Easy!
Our Faith Motivates Us
Don't let our faith based approach to business turn you away–This is what binds us to pursue excellence! We strive to provide you with the best Catholic Web Site Hosting possible!
We Share Your Values
Our goal is quite honestly to help evangelize what Pope Emeritus Benedict XVI called the digital continent. We are trying to make that as easy as possible! We're here for Christ and His Church!
Extremely Reliable Catholic Web Hosting
We're not just another catholic web hosting company. Our goal is to provide the most excellent hosting environment and services possible at the absolute best prices. Catholicism is our core value, hosting is our business!
99.9% Uptime Guaranteed!
Down time for a website is not a good thing. We host our servers in one of the largest data centers in the U.S. Our server is not "over-bloated" so downtime is pretty rare around here.
---
15 Day Money Back Guaranteed!
You can shop with confidence. We want your experience to be excellent–if you're not happy with our service, simply ask for a full refund. No questions asked within the first 15 days!
Easy to Transfer Your Website
If you're interested in moving your existing site to our servers, we'll gladly take that hassle off your hands. We'll professionally move your services to our servers 100% free of charge!
Amazing Support, Always Here To Help
The number one compliment we get from our customers is our super star support. We're here to answer your questions. DBH is not a sideline business. It's our full time business and we're always available for you!
Share and Save Money!
Let us know you liked us on facebook, + us on google or mentioned us on Twitter and we'll give you a 25% discount on your first month or year!
Is it time to upgrade your website?
Your website is as a very powerful tool. Done right, it can simplify processes that take away from where your focus should be, spreading God's word, focusing on your clients, or ensuring your business grows. We can make sure your website works properly for you. Reach out today!
Beyond Catholic web hosting, we also offer design and development services.
learn more

We design and develop with a purpose. We offer low-cost approach to helping our customers get unique and professionally designed websites up and running quickly.

We have a unique experience in developing websites, but we can also develop Node, Express, and React applications, wordpress plugins and so much more!.

It's not just Catholic web hosting. We also offer a monthly maintenance service that's suited to fit most companies from small business to parishes. Let us help you stay focused on your business!
We offer way more than reliable web hosting!
Your website has options to let your customers know you care about security, and to protect your online presence from malware attacks and spam that can get in the way of a productive day.