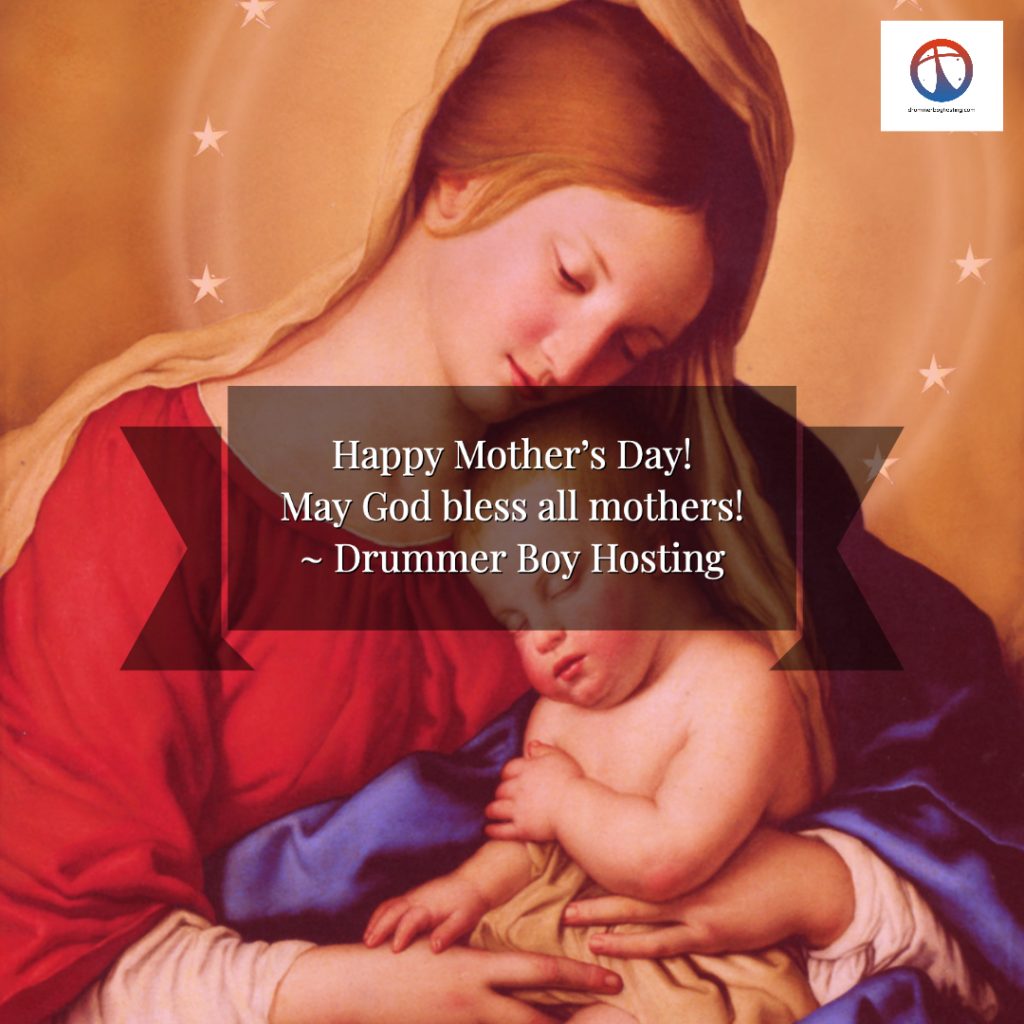 "Among all the earthly blessings which have been bestowed upon us, it is difficult to find one that compares with motherhood." – President Calvin Coolidge.
Happy Mother's Day to all mothers in the world! Happy Mother's Day to the most blessed mother every, Mama Mary! We pray for you all daily, today we pray extra for all you mothers that make the world a much better place!
The drummerboyhosting.com team!