St. John of the Cross (1542-1591) was a Spanish mystic, poet, and Catholic saint who is known for his writings on contemplative prayer and the spiritual journey. He was also a member of the Discalced Carmelites, a religious order that emphasized simplicity, poverty, and contemplative prayer. St. John of the Cross is the Catholic saint of the month for April 2023.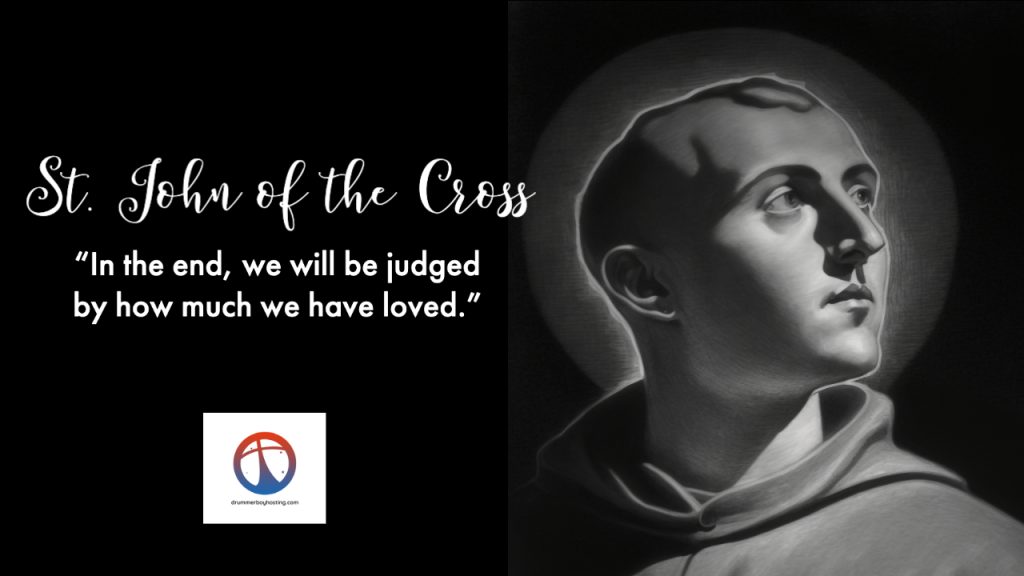 St. John of the Cross Miracles
St. John of the Cross is often associated with miracles, particularly those that occurred during his lifetime. Here are some examples:
Healing of a paralyzed man: One of the most well-known miracles associated with St. John involved a paralyzed man in Segovia, Spain. According to accounts, the man was brought to St. John and he prayed over him, after which the man was able to stand up and walk.
The resurrection of a dead child: According to some accounts, St. John of the Cross was once called to a home where a child had died. He prayed over the child and the child was brought back to life.
Levitation: There are also stories of him levitating during prayer or while in ecstasy. According to one account, he once levitated to the ceiling of his cell while praying and had to be brought back down by his fellow monks.
His miracles and his writings should reflect the high esteem in which St. John of the Cross was held by his contemporaries and subsequent generations of believers.
Learn more about the saint of the month.